Faculty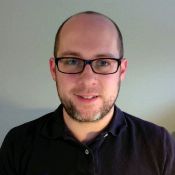 Shaun McGrady
Director of Digital Strategy | Senior Lecturer
Education:
BS, Computer Information Systems, Western New England College
MBA, Western New England College
BIS 102 Problem Solving with Business Tools

This is a hands-on course on business problem solving. The tools used are a spreadsheet and a database software. The objective of the first part of the course is to practice creating spreadsheet models. Applications are designed using built-in functions with special emphasis on financial functions. Charting concepts are introduced as presentation tools. Other skills include: working with Pivot tables, goal-seeking and what-if modeling. The second part of the course is an introduction to DBMS with emphasis on using and developing database applications for a business context. Topics include: Table design, Query design, Reports and Forms design. This course also includes the basics of Business Analytics.
IT 240 Foundations of Web Systems

This course provides the student with the foundation for website development and maintenance. Students learn about web browsers, how URLs are resolved, and how webpages are returned. They learn hypertext, self-descriptive text, webpage design, web navigational systems, and digital media. Students become proficient with common tools for authoring and publishing webpages.