Faculty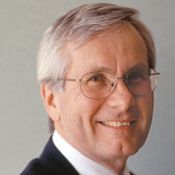 William D. Metzger
Professor
Education:
B.S., College of the Holy Cross
J.D., Boston College Law School
LL.M., Georgetown University Law Center
After graduating summa cum laude from law school, Professor Metzger, whose advanced degree is in taxation, served four years in the Chief Counsel's Office, Legislation and Regulations Division of the Internal Revenue Service where he became Assistant Branch Chief. A member of the full-time faculty since 1976, he served as Associate Dean for Admissions from 2000-2003.
Professor Metzger, formerly a director on the board of the Western New England Institute of Taxation, has been a frequent speaker at the Institute. He has also presented authored materials for the Massachusetts Continuing Legal Education program and the New England School of Banking, and held positions as a consultant for the Boston law firm of Csaplar & Bok and a member of the Tax Section of the Massachusetts Bar Association. His areas of interest are federal income taxation and estate and gift taxation. Professor Metzger retired from the faculty in 2018.
Corporate Tax

Estate & Gift Tax

Federal Litigation: Pension Rights

Income Tax 1

Income Tax 2
Book Chapters
William D. Metzger, Personal Income Taxation, ch. 1, in TAX SKILLS (MCLE-New England Law Institute 1980).
Journal Articles
William D. Metzger, Foreign Investors Real Property Tax Act: Historical Perspective and Critical Evaluation, 5 W. NEW ENG. L. REV. 161 (1982). SSRN Digital Commons Cited by