Faculty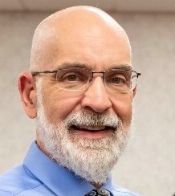 Justin H. Dion
Asst Dean of Academic & Bar Success & Prof of Legal Skills
Education:
B.S., Southern Connecticut State University
M.A., Southern Connecticut State University
J.D., Western New England University School of Law
Dean Justin Dion is responsible for designing, administering and overseeing the Law School's academic success programs and bar examination preparation efforts and activities, including teaching classes, counseling and working with students on an individual and group basis. The goal of his work is to help students be successful in law school, on the bar exam and in the legal profession. To help achieve these goals, Professor Dion also works closely with faculty, staff, outside speakers and commercial bar preparation companies. His work with students commences in a student's first year of law school and continuing throughout the law school and after graduation.
Dean Dion is a proud alumnus of Western New England University School of Law, where he served as Editor in Chief of the Western New England Law Review. He is a certified mediator and is admitted to practice before the Massachusetts and Connecticut State and Federal Courts, The United States Court of Appeals for the First Circuit, and the Supreme Court of the United States. He has of counsel status at Bacon Wilson, P.C., in Springfield, Massachusetts, as a general practitioner who focuses his practice on bankruptcy, business matters, estate planning, and real estate.
Dean Dion is an experienced educator, who before becoming employed full time in this role, was a longstanding adjunct professor at Western New England University School of Law in which he was voted Adjunct Professor of the Year for three years. He was also a Professor and Department Chair for the Legal Studies, Forensic Studies and Criminal Justice Departments at Bay Path University in Longmeadow, Massachusetts, in which he was also voted to serve two terms as Chair of the Faculty Assembly.
Dean Dion received the 2009 Adams Pro Bono Publico Award from the Massachusetts Supreme Judicial Court for his outstanding commitment to providing volunteer legal services for undeserved populations in Massachusetts, and was the founder and Director of the Bay Path University Pro Bono Bankruptcy Clinic for 8 years. He currently also serves as a Hearing Officer for the Massachusetts Board of Bar Overseers, and is a Member of the Massachusetts Supreme Judicial Court Bar Admissions Curriculum Committee.
Justin Dion's Google Scholar Profile
Academic Success

Advanced Legal Analysis I

Advanced Legal Analysis II

Consumer Protection

Housing Discrimination

Non-Profit Law

Pension Rights

Trusts & Estates
Journal Articles
Justin H. Dion & Nicholas M. Smith, Consumer Protection—Exploring Private Causes of Action for Victims of Data Breaches, 41 W. NEW ENG. L. REV. 253 (2019). SSRN Digital Commons
Justin H. Dion & Barbra Curatolo, Bankruptcy Law–Rethinking the Discharge of Late-Filed Taxes in Consumer Bankruptcy , 40 W. NEW ENG. L. REV. 197 (2018). SSRN Digital Commons
Justin Dion, Protecting Massachusetts Homeowners? Examining the Expanded Coverage Under An Act Relative to the Estate of Homestead, 35 W. NEW ENG. L. REV. 99 (2013).
Justin Dion, "Means Test or Just a Mean Test": An Examination of the Requirement That Converted Chapter 7 Bankruptcy Debtors Comply With Amended Section 707(B), 16 AM. BANKR. INST. L. REV. 413 (2008).
Justin Dion, Timing is Everything…or Is It?—Cortez Challenges the "Snapshot" Approach to Analyzing Abuse Pursuant to 11 U.S.C. § 707(b), 15 ABI J. 1 (2006).
Justin Dion, Who is Your Client? Ethical Considerations Potential Counsel Must Consider, 14 J. BANKR. L. & PRAC. 55 (2005).
Justin Dion, Prosecutorial Discrimination or Contract Theory Restrictions?—The Implications of Allowing Judicial Review of Prosecutorial Discretion Founded on Underlying Contract Principles, 22 W. NEW ENG. L. REV. 149 (2000).
Shorter Writings
Justin Dion, The Dangers of Scam Text Messages and the Future of Financial Theft…Thieves Are Using Text Messages to Try and Steal Your Money, AF-AM POINT OF VIEW, June. 1, 2022, at 23.
Justin Dion, Cyclical Debt Harms Minority Populations in Massachusetts, AF-AM POINT OF VIEW, Aug. 1, 2020, at 23.
Justin H. Dion, Bankruptcy Demystified – No Longer a "Dirty" Word, AF-AM POINT OF VIEW, July 1, 2019, at 23.
Justin H. Dion, Be Vigilant With Your Financial Health, AF-AM POINT OF VIEW, Oct 1, 2018, at 23.
Justin Dion, Dollars and Sense—How to Negotiate a Pre-foreclosure Workout Agreement, BUSINESSWEST, Oct. 29, 2007.
Justin Dion, Forestalling Foreclosures—Is There a Solution to This Regional and National Problem?, BUSINESSWEST, Sept. 17, 2007.
Justin Dion, Crunch Time?—Lenders Tighten the Reins on Mortgage Loans, BusinessWest, Sept. 3, 2007.
Justin Dion, Calm Before the Storm—Dealing with Secured Lenders When Times Become Tough, BUSINESSWEST, Sept. 18, 2006.
Justin Dion, The New Bankruptcy Law: Assessing The Law's Impact on Women, MASSACHUSETTS BAR INSTITUTE, Sept. 2006.
Justin Dion, Good News for Landlords—Bankruptcy Law Revisions Make it Easier to Evict, BUSINESSWEST, May 1, 2006.
Justin Dion, Choose Your Entity, BUSINESSWEST, Sept. 6, 2005.
Justin Dion, Light at the End of the Tunnel—Often, Bankruptcy Isn't the End, but the Beginning—of a Turnaround, BUSINESSWEST, Aug. 2003.