Faculty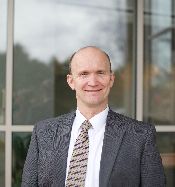 Robert R. Statchen
Associate Clinical Professor of Law
Education:
B.A., Clark University
M.B.A., University of Connecticut
J.D., Chicago-Kent College of Law
LL.M., Boston University School of Law
Since 2006, Associate Professor Bob Statchen has directed the WNEU School of Law Small Business Clinic which has served hundreds of entrepreneurs and small business owners while providing real-world, experiential learning opportunities for students. In the clinic, he supervises upper-level law students delivering transactional legal services such as entity formation, trademark and copyright registration, employment law compliance, contract drafting, tax planning and regulatory analysis. Professor Statchen also directs the Real Estate Practicum which places students in title companies and real estate law firms. Additionally, he teaches courses in Business Planning and International Military Law and is one of the advisors for the Philip C. Jessup International Law Moot Court Competition. In the Masters of Law program, he has taught practicing attorneys classes in preparing corporate and partnership operating documents. As part of the Masters of Business Administration program in the WNEU College of Business, he has supervised MBA students providing business services (market analysis, marketing strategy, operations management) to entrepreneurs and small business owners. Professor Statchen has also taught regularly in the Law Department at the United States Coast Guard Academy since 2002.
Professor Statchen has served on the management team for the University's Center for Innovation and Entrepreneurship and was appointed to the University Senate Technology Committee and the Office for Information Technology Faculty Advisory Board. He currently serves on the law school admissions and personnel committees.
Prior to teaching, Professor Statchen served as a Judge Advocate in the U.S. Air Force. He served in Dhahran, Saudi Arabia in support of Operation Southern Watch and in Bosnia-Herzegovina as a military legal advisor to the Office of the High Representative in support of Operation Joint Forge. In Dhahran, Prof Statchen advised commanders and operators on legal issues relevant to maintaining the no-fly zone over Iraq. In Bosnia-Herzegovina, Prof Statchen facilitated the negotiation and drafting of air traffic control agreements between the new countries in the region, international aviation organizations, lending institutions and government contractors. These activities ultimately resulted in opening the upper air space for the first time since the war in the former Yugoslavia began. Lieutenant Colonel Statchen continues to serve as the Staff Judge Advocate for the 103rd Airlift Wing in the Connecticut Air National Guard.
Professor Statchen also has significant private practice experience at a civil litigation law firm in Stamford, Connecticut and at a transactional law firm in New London, Connecticut. While practicing in Connecticut, Professor Statchen was a member of the House of Delegates for the Connecticut Bar Association from 2002 to 2005.
Professor Statchen regularly makes presentations at both public events and legal conferences. In June 2016, he chaired a Massachusetts Continuing Legal Education program entitled "How to Build a Successful Practice Representing Start-up Entrepreneurs & Microenterprises." He has also presented at the Scibeli Enterprise Center in Springfield, MA, the Affiliated Chamber of Commerce of Greater Springfield and the Grinspoon, Garvey & Young Entrepreneurship Conference. In the legal academy, he has presented several times at the Emory Law School Center for Transactional Law and Practice, the American Association of Law Schools annual conferences on legal education and the Ewing Marion Kauffman Foundation/Bloomberg Law Annual Transactional Clinical Conference. Professor Statchen has moderated and participated in numerous conferences at WNEU School of Law and in the spring of 2017, organized two public forums, "A Forum on Immigration Issues in Hampden County" and "A Community Legal Forum on Hate Crimes, Extremist Activities, and Bias Incidents in Western Massachusetts."
As part of his pro bono commitment, Prof Statchen is working with the ACLU Immigrant Protection Project of Western Massachusetts and has represented clients for bond hearings in federal immigration court. In his community, he has served on his town Charter Revision Committee, is a director for the non-profit Higher Edge, Inc. which works to increase first generation and under-represented students' access to college education, and regularly coaches his three children's sports teams.
Robert Statchen's Google Scholar Profile
Business Planning

Real Estate Practicum

Real Property Practice Seminar

Small Business Clinic

Small Business Seminar
Journal Articles
Lisa Reel Schmidt, Steve Garland & Robert Statchen, Preparing "Main Street" Lawyers: Practicing without Big Firm Experience, 14 TRANSACTIONS 473 (2013). SSRN Digital Commons
Robert R. Statchen, Clinicians, Practitioners, and Scribes: Drafting Client Work Product in a Small Business Clinic, 56 N.Y.L. SCH. L. REV. 233 (2011/2012). SSRN Digital Commons
Robert Statchen, Interdisciplinary Transactional Courses, 12 TRANSACTIONS 101 (2011) (with Eric J. Gouvin, Anthony J. Luppino, and William A. Kell). SSRN Digital Commons
Robert Statchen, Teaching Transactional Skills in a Clinic, 9 TRANSACTIONS 203 (2009) (with Serge Martinez). SSRN Digital Commons
Shorter Writings
Robert Statchen, A Second Look at Long-Term Care Insurance, AF-AM POINT OF VIEW, Aug. 1, 2021, at 23.
Bob Statchen, Why Veteran Benefits Still Matter: Changes Coming for the GI Bill, AF-AM POINT OF VIEW, Sept. 1, 2017, at 23.