Symposiums
October 21, 2022: Title IX 50th Anniversary
Title IX 50th Anniversary
The Education Amendments of 1972 marked a historic victory for civilrights. Among the education amendments is Title IX which states, "No person in the United States shall, on the basis of sex, be excluded from participation, be denied the benefits of, or be subject to discrimination under any education program or activity receiving Federal financial assistance." This Title has created equal opportunities in educational programs and activities and prohibited discrimination regardless of sexual orientation and gender identity.

This symposium aims to begin a larger conversation about Title IX, including its successes, faults, and how it should advance. By bringing together experts of varying backgrounds and disciplines, we aim to unpack Title IX and its 5O-year history. We will analyze and discuss the impacts of Title IX on our everyday lives and how we can continue to expand Title IX in the years ahead. Thus, we are hosting this symposium to build knowledge and create an informed, respectful, and vigorous discussion about the inclusions, exclusions, and headways of Title IX.
Free and open to the public.
KEYNOTE SPEAKER
Attorney Joette Katz
Former Associate Justice of the Connecticut Supreme Court
October 29, 2021: Post-Pandemic Digital World: Platforms, Algorithms, Cybersecurity, and Justice
Post-Pandemic Digital World: Platforms, Algorithms, Cybersecurity, and Justice
The enduring global COVID-19 pandemic has impacted nearly every aspect of our home, school, financial, and work lives. Social media platforms as well as financial platforms are at the center of these vital activities. Demands for self-regulation and government regulation of platforms abound to address the spread of misinformation, stock market manipulation, and corporate power to "regulate" speech.

This symposium aims to begin a larger conversation about approaches to regulation of digital platforms, at a time when they are rapidly gaining significance, and the issues they create are becoming increasingly complex. By bringing together experts of varying backgrounds and disciplines, we desire to unpack the complexities. Analyzing and discussing potential solutions to these problems will assist people in understanding how the modern-day soapbox impacts our everyday lives. Thus, we are hosting this symposium to jump-start the conversation through informed, respectful, and vigorous discussion.

Free and open to the public.
Register for the symposium here!
View Schedule here.
Participants:
Ben Clements - Chairman & Senior Legal Advisor, Free Speech for People, & Founder, Clements Law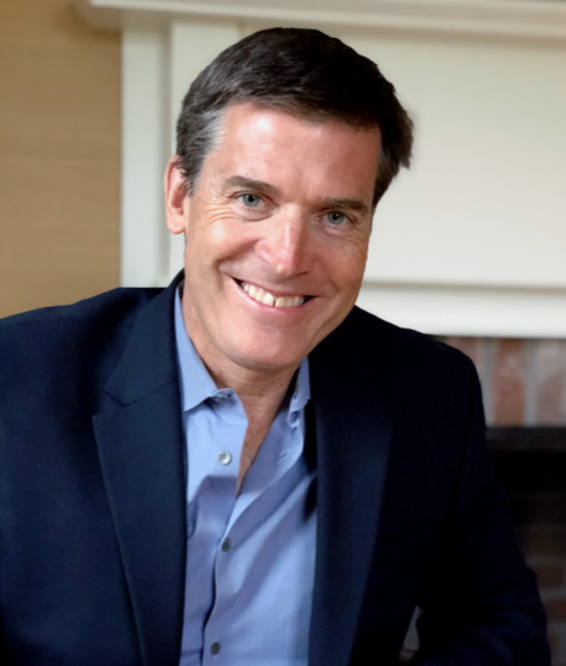 Ben Clements is an attorney, author, and advocate for political and governmental reform. Mr. Clements is the Chairman and Senior Legal Advisor of Free Speech For People, a national, non-profit engaged in challenging the corrosive impact of wealth and unchecked corporate power over our elections and our government, defending voting rights around the country, and restoring democracy to the people.  Mr. Clements has been an attorney in the private and public sectors for more than thirty years and his expertise and practice areas include constitutional law, criminal law, civil rights law, business law, campaign finance, elections law, and government ethics.
Mr. Clements previously practiced at a large Boston law firm, co-founded several boutique litigation firms, served as a federal prosecutor, and served as the first Chief Legal Counsel to Governor Deval L. Patrick.
Christopher Bouzy - CEO and Founder of BotSentinel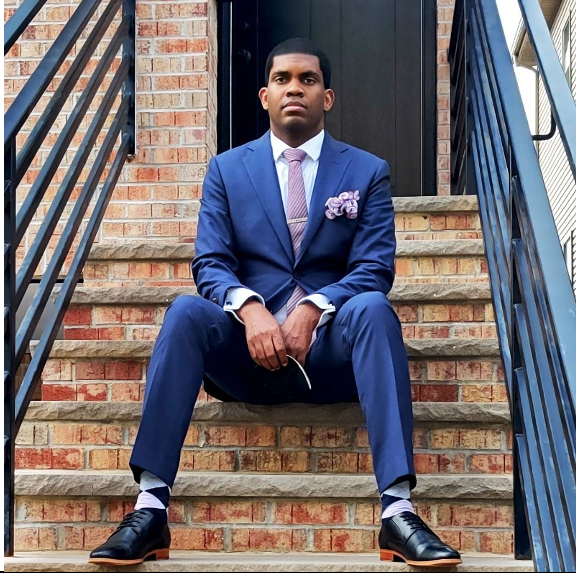 Christopher Bouzy started coding at the age of 9 when his mother purchased him a Mattel Aquarius computer for Christmas. In his earlier twenties, Christopher began his professional career developing encryption software, and in 2006, Avanquest Software acquired his award-winning product Cloak. After the acquisition, Christopher continued developing desktop software and web services, and in 2018, Christopher launched Bot Sentinel, which now has over 100,000 active users.
Shoshanna Weissmann - Senior Manager, Digital Media for R Street
Shoshana Weissmann manages R Street's social media, email marketing and other digital assets. She is also a policy fellow, working on occupational licensing reform, social media regulatory policy, Section 230 and other issues, and has written for various publications, including The Wall Street Journal and USA Today.
Professor Matthew Harrison - Adjunct Professor, Arts Entertainment and Media Law, & General Counsel, TALKERS Magazine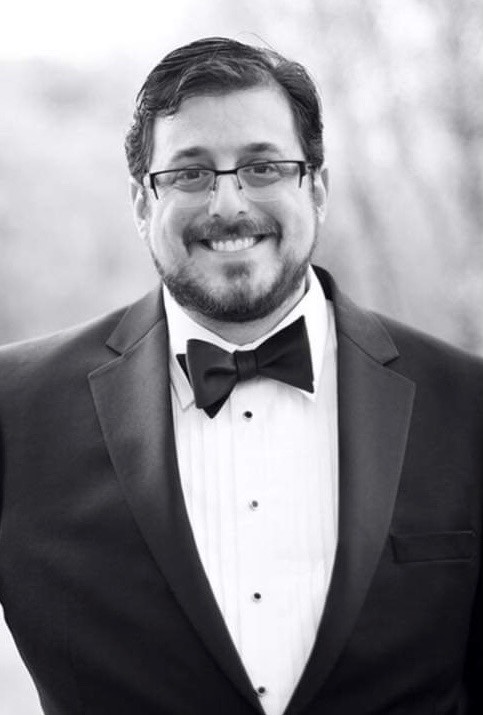 Matthew B. Harrison is an arts, entertainment, media attorney who works with artists and media creators to protect and monetize their content. Harrison's primary position has been as General Counsel to Talkers Magazine and its related media productions since graduating WNE Law in 2005. Harrison also is an adjunct professor at WNE Law teaching "Legal Issues in Digital Media" and "Entertainment Law." Harrison, his wife Meghan, son Oliver, and dachshund Schnapps, all reside in Springfield.
Alexis Goldstein - Director of Financial Policy, Open Markets Institute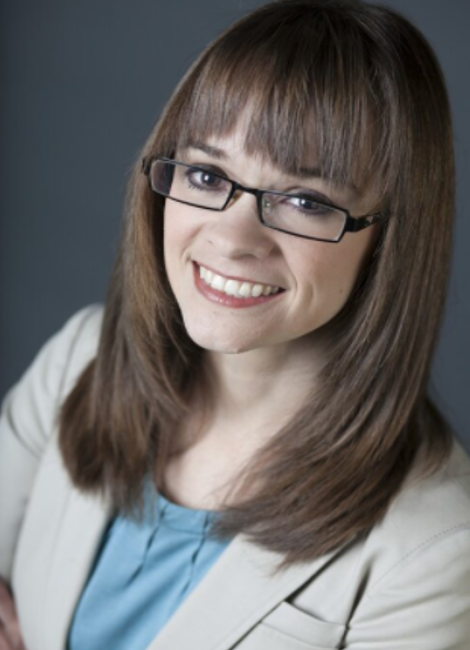 Alexis Goldstein is a financial regulatory expert and former Wall Street professional. She previously worked on financial regulatory policy, climate finance, consumer and investor protection, and higher education for Americans for Financial Reform. Goldstein is also an advisory board member for the Project on Predatory Student Lending at Harvard Law School.
Prior to working in advocacy, Goldstein spent seven years working on Wall Street as a programmer at Morgan Stanley in electronic trading, and as a business analyst at Merrill Lynch and Deutsche Bank in equity derivatives. She acted as a product manager for the trading and risk management software used by the global equity options flow trading desks. She also worked as a co-organizer and teacher for Girl Develop It in New York, a group that conducts low-cost programming classes for women, and has written two web programming books, including co-authoring "HTML5 & CSS3 for the Real World".
Goldstein has been published widely, including in The New York Times, is a frequent guest on cable news, including MSNBC, CNBC's "Squawk Box", CNN, and HBO's Realtime with Bill Maher, and was featured in PBS Frontline's "Money, Power, and Wall Street" documentary.
Scott Lashway – Partner & Co-Lead Privacy & Security Data, Manatt,Phelps, and Phillips, LLP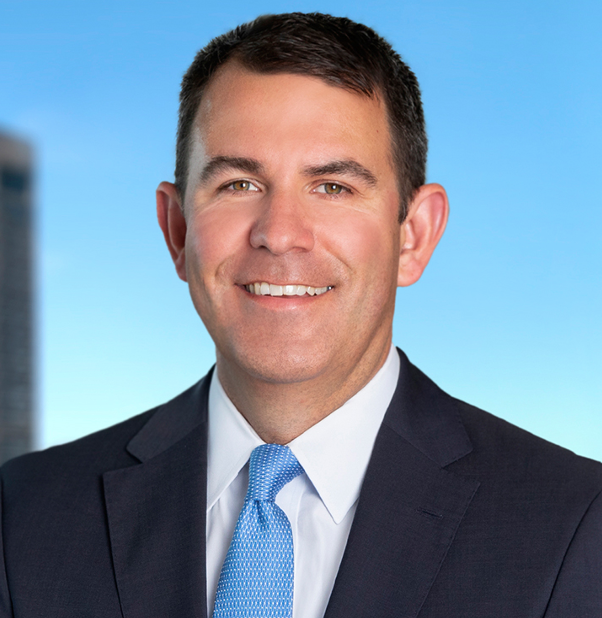 Scott is a preeminent data security and privacy litigator, highly respected for his incident response work and decades of industry experience.  He co-leads Manatt's privacy and data security practice, regularly counseling clients on proactive advisory work, incident response and breach investigations, and representing them in litigation, government investigations and enforcement actions. While Scott represents clients in a wide range of industries, he has a significant focus on the technology, retail, healthcare and financial services sectors (ranging from Fortune 100s to start-ups).
Dennis Kelleher - President, and CEO of Better Markets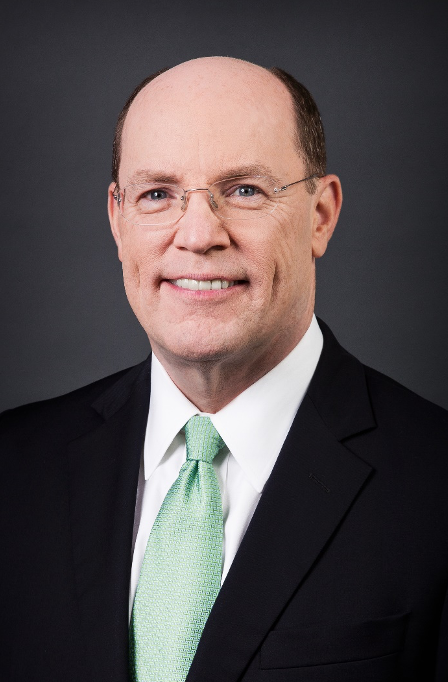 Dennis Kelleher is Co-founder, President and Chief Executive Officer of Better Markets, a Washington DC-based nonprofit established to make finance and government serve society, fight injustice and inequality, and promote economic security, opportunity, and prosperity for all Americans. At Better Markets, Mr. Kelleher's leadership requires operating in the legislative, executive, and judicial branches simultaneously while developing and driving communications strategies to support those policy efforts. Since founding Better Markets in 2010, he has been quoted more than 3,000 times, done more than 150 live TV appearances, participated in more than 300 rulemakings and 25 legal cases, and testified more than 10 times.
Mr. Kelleher served as a member of the Biden-Harris Transition team and, from September 2020 through January 2021, was on the Federal Reserve, Banking and Securities Agency Review Team and worked with the Treasury Department and Department of Justice teams.  In March 2021, Washingtonian Magazine named him as one of "Washington's most influential people" in banking and finance, saying he was one of the "experts and advocates outside of government who'll be shaping the policy debates for years to come."  The New York Times profiled Mr. Kelleher in "Facing Down the Bankers," referring to him as "one of the most powerful lobbyists on financial reform" and he was featured in the award-winning Frontline documentary "Money, Power and Wall Street," on PBS's "Braking the Banks," and in Steven Brill's best-selling book "Tailspin: The People and Forces Behind America's Fifty-Year Fall—and Those Fighting to Reverse It."
Prior to Better Markets, Mr. Kelleher worked for almost eight years in senior staff positions in the United States Senate, concluding his service in 2010 as Chief Counsel and Senior Leadership Advisor to the Chairman of the Senate Democratic Policy Committee, a member of Senate leadership.  Earlier in his career, Mr. Kelleher was a partner with the international law firm Skadden, Arps, Slate, Meagher & Flom, where he had an extensive and broad-ranging U.S. and European practice specializing in crisis management and complex corporate matters that focused on governance, securities, and financial markets.  Mr. Kelleher served four years of active-duty enlisted service in the Air Force as a crash/rescue firefighter/medic, which preceded his graduation with highest honors from Brandeis University and with honors from Harvard Law School.
Professor Angela Walch - Professor of Law, St. Mary's University School of Law, & Research Associate, Centre for Blockchain Technologies, University College London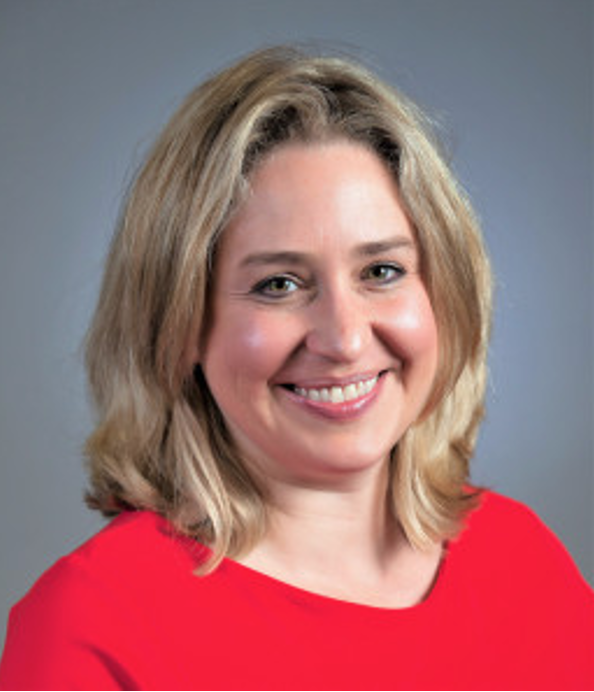 Angela Walch is a Professor of Law at St. Mary's University School of Law in San Antonio, Texas, and a Research Associate at the UCL Centre for Blockchain Technologies.
Her research focuses on money and the law, cryptocurrencies, and blockchain technologies. Walch's work on cryptocurrencies and blockchain technologies is internationally recognized and cited across multiple disciplines. She is known for her work on the governance of cryptocurrencies and her theory that software developers function as fiduciaries in cryptoeconomic systems. Walch also taught one of the first law school classes in the world on Bitcoin and other digital currencies.
Walch testified as an expert on cryptocurrencies before the United States Senate Banking Committee, and has presented her research at Harvard Law School, Stanford University, the Federal Reserve, and the London School of Economics, among others. Her work has appeared the NYU Journal of Legislation & Public Policy and the Review of Banking & Financial Law, and has been cited by the Bank for International Settlements, the OECD, and the European Commission. Walch has been featured in The New York Times, The Wall Street Journal, The Economist, and The Washington Post, along with other media outlets.
Before entering academia, Walch practiced transactional law at the firm of Ropes & Gray in Boston and in the Office of the General Counsel at Harvard University. She also practiced in-house in London at Sainsbury's and Brand Events.
Walch is a graduate of Harvard College and Harvard Law School. 
Professor Jennifer Taub - Professor at Western New England University School of Law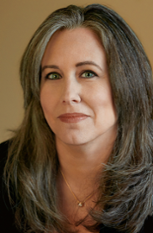 Professor Jennifer Taub is a legal scholar and advocate, devoted to making complex business law topics engaging inside and outside of the classroom. Her research and writing focuses on corporate governance, banking and financial market regulation, and white collar crime. Similarly, her advocacy centers on "follow the money" matters—promoting transparency and opposing corruption.
Her book, Big Dirty Money: The Shocking Injustice and Unseen Cost of White Collar Crime (Viking) was published in 2020. Penguin Books published the paperback edition of Big Dirty Money in September 2021 with a new subtitle: Making White Collar Criminals Pay, and new preface and epilogue updates. Taub  was recently elected to the American Law Institute, the leading independent organization in the U.S. producing scholarly work to clarify, modernize, and otherwise improve the law. 
February 26 & 27, 2021: New Abolitionism: Ending Civil Immigration Detention and Criminalization—Policy, History, and Legal Strategies
New Abolitionism: Ending Civil Immigration Detention and Criminalization—Policy, History, and Legal Strategies
The Symposium event for the 2020‑2021 academic year was exclusively virtual, free, and open to the public. This discussion of new abolitionism focused on the historical, political, and legal perspectives of civil immigration detention and criminalization, with an emphasis on the social and economic consequences of current United States immigration policy. Immigration rights are human rights, and the lasting impacts of modern immigration policy continue to affect all Americans, regardless of citizenship status. 
View the program flyer.
SCHEDULE:
FRIDAY, FEBRUARY 26
10:00 AM Welcome Remarks and Introduction by Moderator Megan Kludt, Managing Partner at Curran, Berger & Kludt Immigration Law 
Panel One: Panelists will consider immigration detainees' rights and liberty restrictions, and the ways that gender and race drive decisions and institutional responses. The discussion will cover the new forms of restrictions on immigrant detainees' liberty interests in the form of e-carceration through electronic monitoring, how the detention system particularly fails to protect women, and how Covid-19 has impacted detention and habeas.
10:20 AM Ghita Schwarz, Senior Staff Attorney at Center for Constitutional Rights
10:40 AM Shannon Johnson, Managing Attorney at Florence Project 
11:00 AM Mary Holper, Associate Clinical Professor and Director of the Immigration Clinic at Boston College Law School
11:20 AM Q&A and Break
12:00 PM KEYNOTE SPEAKER César Cuauhtémoc García Hernández, Professor of Law and author of Crimmigration Law and Migrating to Prison: America's Obsession with Locking Up Immigrants
Keynote Address: Author, Professor, and Attorney García Hernández will discuss how the United States rarely imprisoned people for violating immigration law in the past, but today runs the largest immigration prison system in the world. He will further discuss how political opportunism and profit have shaped government policy at an enormous cost to human life and the legal system, and argues that the detention system for migrants should be abolished.
12:40 PM Q&A
SATURDAY, FEBRUARY 27
10:00 AM Welcome Remarks and Introduction by Moderator Claudia Quintero, Staff Attorney at Central West Justice Center
Panel Two: Panelists will discuss how to challenge government's actions. The discussion will cover how habeas corpus can be used to temporarily stay noncitizens' deportation to protect their rights conferred by Congress, the importance of representation, and how to effectively organize the community to accomplishlegal challenges.
10:10 AM Ravi Ragbir, Executive Director of the New Sanctuary Coalition
10:30 AM Eloa Celedon, Principal Attorney at Celedon Law
10:50 AM Harvey Kaplan, Immigration Attorney and Professor Emeritus at Northeastern University School of Law
11:10 AM Sangyeob Kim, Immigration Staff Attorney at ACLU of New Hampshire and Ragini Shah, Immigration Clinical Professor of Law at Suffolk Law University
11:35 AM Q&A and Break 
12:00 PM KEYNOTE SPEAKER David Hernández, Associate Professor of Latina/o Studies at Mount Holyoke College and co-editor of Critical Ethnic Studies: A Reader
Keynote Address: Professor David Hernandez will reflect on four years of Trumpism in migration enforcement, during which the administration used both blunt and refined instruments to terrorize migrants and their families, as well as assail lawful forms of migration, including but not limited to its suppression of the asylum system. He will situate the "Trump era" in the context of previous administrations and the long-term consolidation of power over noncitizens.
12:40 PM Q&A and Closing Remarks
Keynote Speakers:
César Cuauhtémoc García Hernández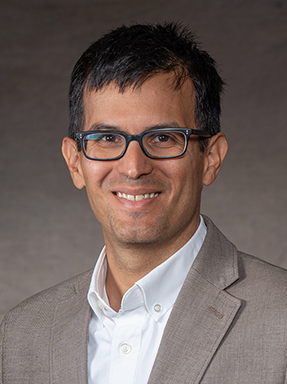 César Cuauhtémoc García Hernández is a professor of law at the University of Denver who writes and teaches about the intersection of criminal and immigration law.  Professor, Author, and Attorney García Hernández earned an A.B. with Honors in American Civilization and English from Brown University, and his Juris Doctor degree from Boston College.  He has published two books, Migrating to Prison: America's Obsession with Locking Up Immigrants (2019), and Crimmigration Law (2015).  His scholarly articles about the right to counsel for migrants in the criminal justice system, immigration imprisonment, and race-based immigration policing have appeared in the California Law Review, UCLA Law Review, BYU Law Review, Maryland Law Review, and Georgetown Immigration Law Journal, among others.  He also publishes the blog crimmigration.com. His accomplishments have been widely recognized.  In 2020, he delivered the Buck Colbert Franklin Memorial Civil Rights Lecture at the University of Tulsa, named after the pioneering African-American lawyer who devoted countless hours to assisting victims of the Tulsa Race Riots.  In 2019, the Civil Rights Education and Enforcement Center honored him with its Challenging Discrimination Award.  He is a past Fulbright Scholar and has been a scholar-in-residence at the University of California, Berkeley and Texas Southern University.  He is also a past recipient of the Derrick A. Bell, Jr. Award by the Association of American Law Schools Section on Minority Groups, an honor issued to a "junior faculty member who, through activism, mentoring, colleagueship, teaching and scholarship, has made an extraordinary contribution to legal education, the legal system or social justice."  His current project focuses on the arbitrariness of the border between the United States and Mexico.  Attorney García Hernández is of counsel to García & García Attorneys at Law, P.L.L.C.
David Hernández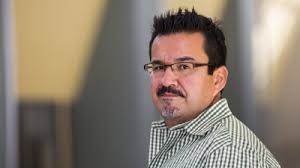 David Hernández is an Associate Professor of Latina/o Studies at Mount Holyoke who specializes in Immigration policy; detention and deportation, and Latina/o history.  Doctor and Professor Hernández earned his Bachelor of Arts in Business Economics Conferred with High Honors from the University of California at Santa Barbara, Master of Arts in American Studies from the University of New Mexico, and Doctorate degree in Comparative Ethnic Studies from the University of California at Berkeley.  Doctor and Professor Hernández's research focuses on immigration enforcement, in particular, the U.S. detention regime.  He is completing a book manuscript on this institution tentatively entitled, "Alien Incarcerations: Immigrant Detention and Lesser Citizenship."  The book examines the racial genealogy of immigrant detention in the United States, traces the long-term consolidation of detention and deportation powers, and situates this mostly obscured institution at the crossroads of migration and prison scholarship.  Doctor and Professor Hernández is also the co-editor of the anthology Critical Ethnic Studies: A Reader (Duke University Press, 2016).  His work has been published in Latina/o Studies, the Journal of Race and Policy, NACLA: Report on the Americas, and Perspectives in Mexican American Studies.  His article "Pursuant to Deportation: Latinos and Immigrant Detention" was recently reprinted for the second time in Governing Immigration Through Crime: A Reader (Stanford University Press).   He has written numerous reviews and review essays in American Quarterly, Aztlán, Contemporary Sociology, and the Law and Society Review.  He has received research fellowships from the National Science Foundation, the Ford Foundation, the Social Science Research Council, and the Center for Latina/o Initiatives at the Smithsonian Institution.
Guest Speakers:
Eloa Celedon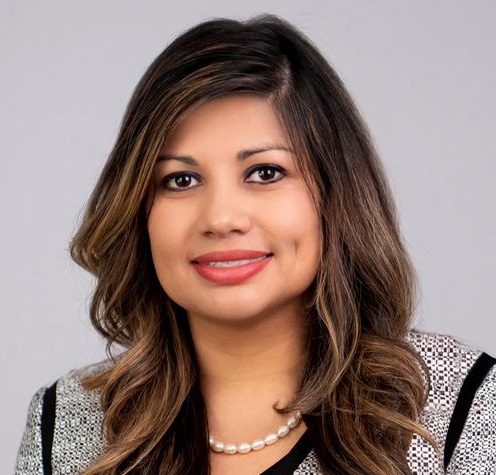 Eloa Celedon is the principal attorney at Celedon Law in Massachusetts.  Attorney Celedon graduated from Assumption College with a Bachelor of Science in Liberal Studies and holds a Juris Doctor degree from Massachusetts School of Law.  She represents clients across the United States through consulting and expertise on immigration through a family member, asylum, and court representation, and assists companies with their immigration needs.  Attorney Celedon has worked for non-profit organizations and private entities, where their primary work involved issues pertaining to immigration, contracts, disability law, and family law.  In 2019 and 2020, she was presented with the Rising Star Super Lawyer award.  In 2020 she was also awarded Top Attorney: Massachusetts' Outstanding Young Women Lawyers.  Recently, with the assistance of ACLU-NH, she argued before the First Circuit.
Mary Holper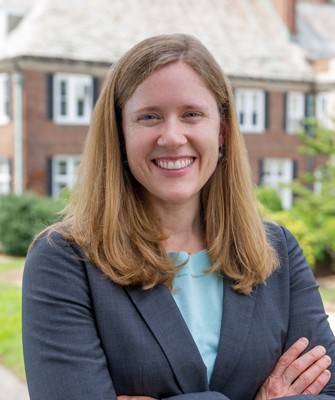 Mary Holper is an Associate Clinical Professor and Director of the Immigration Clinic at Boston College Law School.  Attorney and Professor Holper earned her Bachelor of Arts degree from the University of Illinois and her Juris Doctor degree from Boston College Law School.   Prior to joining the BCLS faculty, Professor Holper was an Associate Professor of Law at Roger Williams University School of Law in Rhode Island, where she founded and directed the Roger Williams University School of Law Immigration Clinic. Throughout her career, she has represented immigration detainees who face removal and has participated in impact litigation challenging the overuse of mandatory detention and indefinite detention and the classification of certain crimes as "aggravated felonies" in immigration law.  In addition, Professor Holper has represented other vulnerable noncitizen populations such as refugees, juveniles, victims of domestic violence, and victims of violent crime.  Professor Holper has spoken on numerous panels about immigration issues, particularly on the intersection of immigration law and crimes and removal proceedings.  She also has written and co-authored articles for various handbooks, reference guides, and law reviews regarding immigration issues.
Shannon Johnson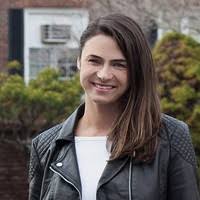 Shannon Johnson is the Managing Attorney at Florence Immigrant & Refugee Rights Project.  Attorney Johnson represents asylum seekers detained in Arizona.  Attorney Johnson earned her Bachelor of Arts in Political Science and Global Studies from Providence College and her Juris Doctor degree from Boston College Law School.  Prior to law school, she worked as an advocate for domestic violence survivors at the Los Angeles Center for Law and Justice, in Los Angeles.  After law school, she was a public service fellow in Worcester, Massachusetts, working with adolescent youth and young adults in their family law and immigration matters.  Currently, she provides representation to detained asylum seekers and people who fear return to their countries of origin.  Attorney Johnson focuses on bond representation and representation at merits hearing for individuals applying for asylum, withholding of removal, and protection under the Convention against Torture.  She aspires to find strategies to make asylum law more just and more clearly protective of vulnerable populations who fear harm based on their gender, sexual orientation, race, socio-economic status, personal convictions, and individuals historically prevented from seeking protection and safety.
Harvey Kaplan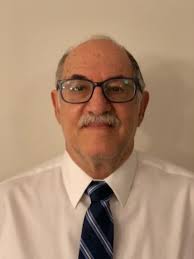 Harvey Kaplan is an Immigration Attorney and Professor Emeritus at Northeastern University School of Law.  Attorney Kaplan received his undergraduate degree from Clark University and his Juris Doctor degree from Boston University.  He was an immigration practitioner for over thirty-five years and the founding member of the immigration law firm Kaplan, O'Sullivan & Friedman.  He specialized in immigration appellate work in federal court.  He has been the recipient of numerous national awards.  Most recently, he received the 2018 Humanitarian Rights Award from the Open Avenues Foundation.  Attorney Kaplan taught an immigration law course at Northeastern University School of Law for 25 years.  After retiring from private practice in 2014, he began volunteering in the immigration law unit of Greater Boston Legal Services.  As an Access to Justice Fellow, Attorney Kaplan continues to volunteer work with Greater Boston Legal Services (GBLS).
Sangyeob Kim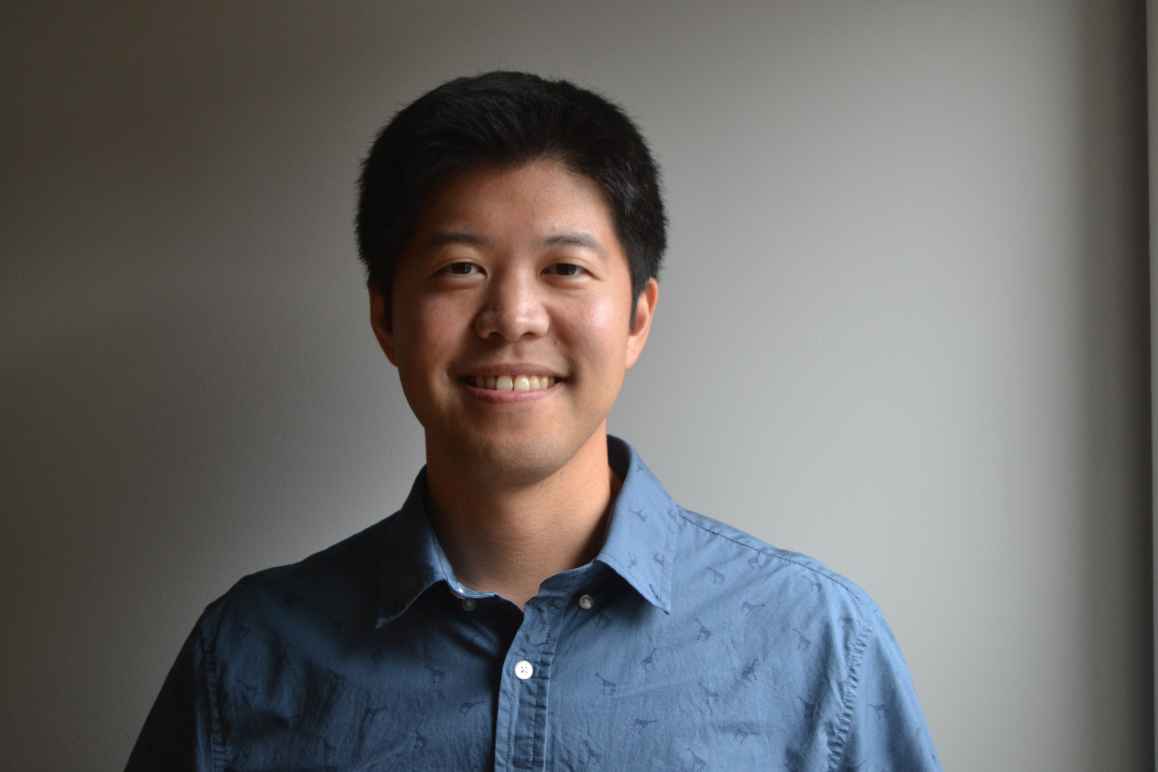 SangYeob Kim is an immigration staff attorney at the American Civil Liberties Union of New Hampshire (ACLU-NH).  Attorney Kim earned his Bachelor of Arts degree in International Affairs from George Washington University and his Juris Doctor degree from the University of Iowa College of Law.  For the ACLU-NH, Attorney Kim runs the New Hampshire Immigrants' Rights Project, which is committed to providing legal services for bond representation and federal litigation, as well as Know Your Rights training for concerned communities. Prior to joining the ACLU, Attorney Kim gained extensive experience in detention and removal defense in New Jersey and New Hampshire, providing pro bono consultation and legal representation to detained immigrants.  
Ravi Ragbir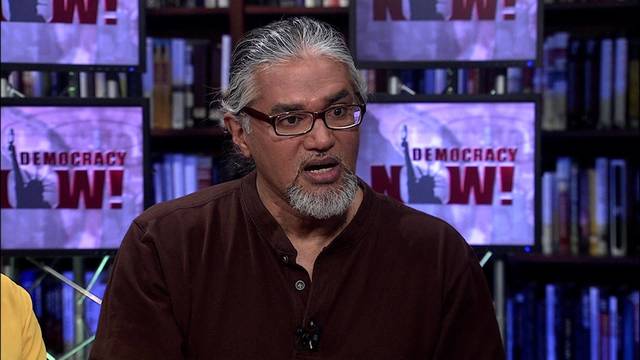 Ravi Ragbir is the Executive Director of the New Sanctuary Coalition (NSC) in New York, one of the largest coalitions in the city focused on immigrant rights.  Through his own struggle to remain in the U.S., Ravi became active in supporting other immigrants who were facing similar challenges.  Today, Ravi is a nationally recognized leader in the immigrant rights movement.  Ravi is a community educator, spokesperson, and advocate for immigrants.  When Ravi was released from immigration custody, he immediately volunteered with Families for Freedom, a network of immigrants facing and fighting deportation.  He went on to serve as Chair of the Board of Directors for the organization.  He has trained other advocates, allies, community organizers, and elected officials about immigration issues and how to reform the deportation system.  He has met with members of Congress and Administration officials, and has testified in front of the New York City Council to discuss detention and deportation policy.
Ghita Schwarz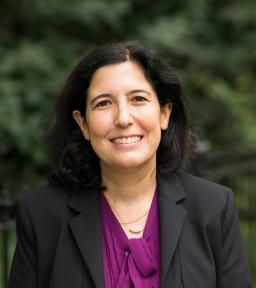 Ghita Schwarz is a Senior Staff Attorney at Center for Constitutional Rights and author of Displaced Persons.  Attorney Schwarz received her undergraduate degree from Harvard College and her Juris Doctor degree from Columbia Law School.  Attorney Schwarz works on racial justice, immigrants' rights, and government misconduct and transparency.  She worked at LatinoJustice PRLDEF, the Door Legal Services Center, and Legal Services for New York City prior to the Center for Constitutional Rights.  Her recent writing includes "Why New York is Still the Capital of Immigrant America," published in The Nation, and she has appeared on NY1, NY1 Noticias, Univision, Telemundo, CUNY TV's Ronnie Eldridge & Co, and numerous radio programs.  Her past work includes Aguilar v. ICE, fighting ICE's practice of warrantless home raids, and NDLON v. ICE, challenging government secrecy regarding DHS' Secure Communities program.  Some of her current cases include the challenge to the Trump administration's public charge rule, Make the Road New York v. Cuccinelli; the Freedom of Information Act cases Detention Watch Network v. ICE and Immigrant Defense Project v. ICE, seeking government transparency about controversial immigration detention and enforcement practices.
Ragini Shah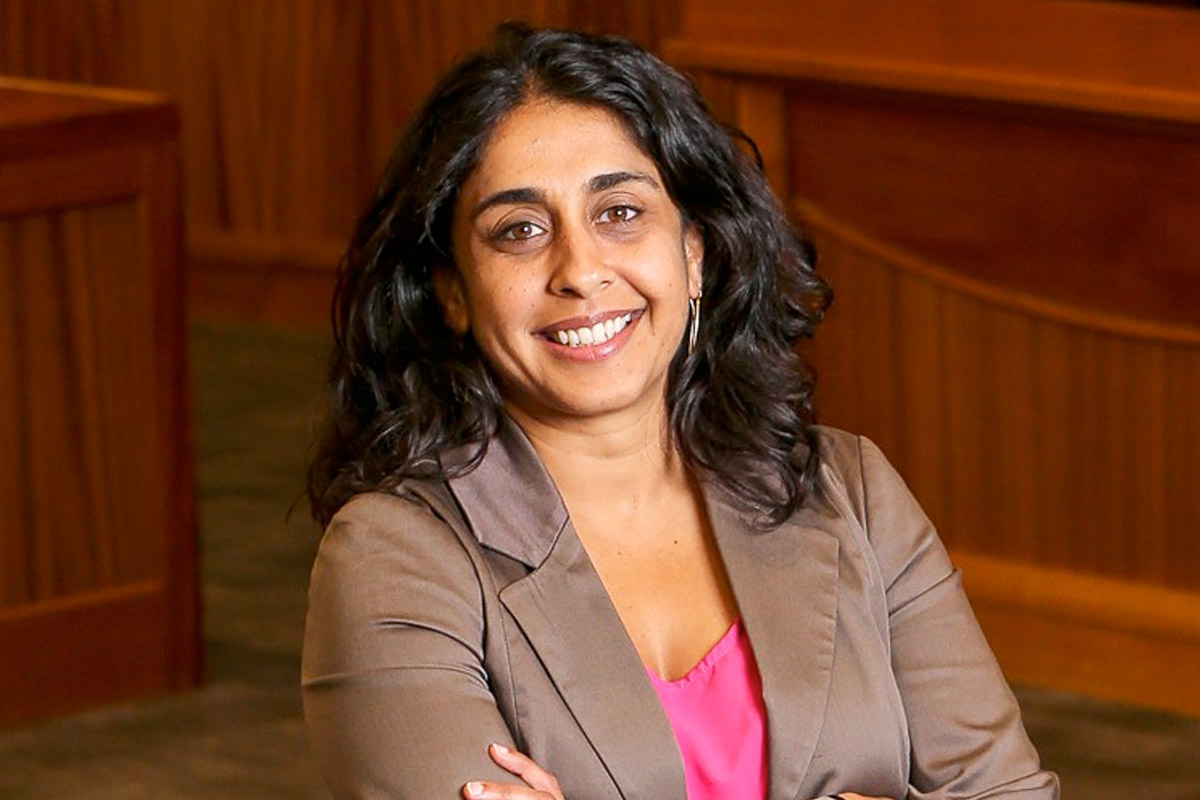 Ragini Shah is an Immigration Clinical Professor of Law at Suffolk Law University.  Professor Shah received her undergraduate degree from Northwestern University and her Juris Doctor degree from Northeastern University School of Law.  Professor Shah also teaches Immigration Law and has supervised a number of students conducting internships with law offices working on immigration issues.  Her scholarship examines the effectiveness of enforcement in the immigration context focusing on rights for undocumented youth, and the connections between international trade and migration.  In 2012, she was granted a Fulbright award to deepen her research into these connections and from 2012-2013 conducted over 70 interviews with former migrants and their families in Mexico.  In 2017, Professor Shah returned to Mexico to examine the impact of the Trump administration's heightened border enforcement measures on unauthorized migrants' decision making.  This research, combined with the research from 2012-2013, will be featured in a forthcoming book on unauthorized migration.  She has published two law review articles: No Matter What: The Inevitability of Mexico-U.S. Migration and Its Lessons for Border Control Strategies and Sharing the American Dream: Towards Formalizing the Status of Long-Term Resident Undocumented Children in the United States. 
Moderators:
Megan Kludt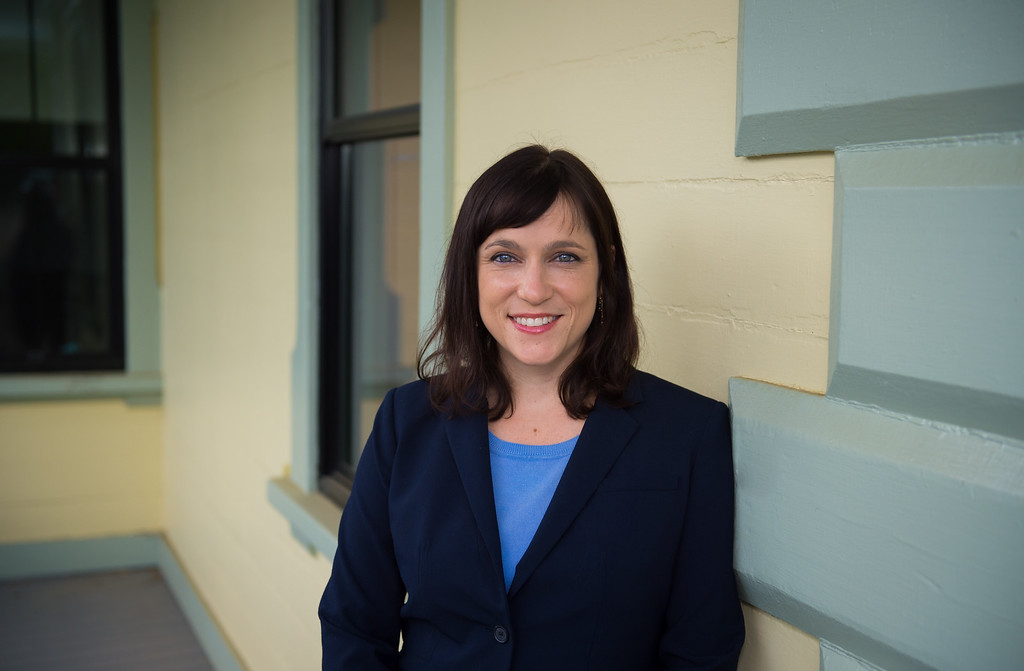 Megan Kludt is a Managing Partner at Curran, Berger & Kludt Immigration Law.  Attorney Kludt holds a BS in Foreign Service from Georgetown University, a Master of International Relations from Boston University, and a JD with an international concentration from Boston University School of Law.  She specializes in complex immigration cases in the areas of business, academia, scientific research, and the arts.  She is an expert in client representation at USCIS interviews and in the Immigration Courts in Boston and Hartford.  Attorney Kludt co-authored an article on federal litigation in the context of DOL labor certification.  In August 2014 and April 2015, she was selected by AILA to provide emergency legal aid to children at the U.S./Mexico border, and in 2016, was honored as one of AILA New England's Pro Bono Champions.
Claudia Quintero 
Claudia Quintero is a Staff Attorney for at Central West Justice Center.  At CWJC she runs the Migrant and Seasonal Farmworker Project where she represents farmworkers across Massachusetts in a range of legal issues, including immigration, labor and employment, housing, family, and benefits law.  She routinely provides know-your-rights trainings to the community on issues relating to immigration and worker's rights, conducts outreach to farmworkers directly, and engages in legislative advocacy on behalf of farmworkers.  Attorney Quintero is a proud alumna of Western New England and the Western New England Law Review.  In 2018, Attorney Quintero published Ganging Up on Immigration Law: Asylum Law and the Particular Social Group Standard - Former Gang Members and Their Need for Asylum Protections (2018) with the University of Massachusetts Law Review. In 2017, she was recognized by the Massachusetts Supreme Judicial Court with the Adams Pro Bono Publico Award for her work on behalf of immigrants, and by the Massachusetts National Lawyers Guild Chapter as Student of the Year.  While in law school she clerked for the City of Springfield in their Labor Relations Department, the Equal Employment Opportunity Commission, Office of Legal Counsel in Washington, D.C., Community Legal Aid in their Housing Unit, and with Public Counsel in their Immigrants' Rights Project in Los Angeles.  Attorney Quintero was on the coordinating committee of Immigrant Protection Project operated through the ACLU of Massachusetts, a founding board member of the Pioneer Valley Worker's Center, and previously on the board of the Rosenberg Fund for Children.  Currently she is teaching Law and Social Change at Western New England University School of Law as an adjunct professor.  Attorney Quintero received her B.A. in Communication Studies from California State University Los Angeles, and her M.S. in Rhetoric from the University of Utah in Salt Lake City.
November 1, 2019: On Account of Sex: Women's Suffrage and the Role of Gender in Politics Today
On Account of Sex: Women's Suffrage and the Role of Gender in Politics Today
The goal of the Symposium was to commemorate the centennial of the Nineteenth Amendment by providing a forum to discuss the historic centennial of women's suffrage and explore its relevance in politics today. As is evident throughout history, the representation of women in politics has not always been an equal one. The Symposium will discuss and analyze the different pathways women have taken during their journey to acquire equal rights under the law as it pertains to voting. Although the Nineteenth Amendment affords women the right to vote, it is imperative to note the fight for equality is one that is ongoing. 
October 16, 2018: Anthropocenic Disruption, Community Resilience, and Law
Anthropocenic Disruption, Community Resilience, and Law
The Western New England Law Review held a Symposium to start a larger conversation as to how to build and reinforce smart, self-reliant, and sustainable communities in the face of anthropocenic disruption. 
 This event featured an interdisciplinary discussion related to
 the nexus of community resilience, systems thinking,and legal innovation.
October 20, 2017: Perspectives on Racial Justice in the Era of #BlackLivesMatter
Perspectives on Racial Justice in the Era of #BlackLivesMatter
On 
Friday, October 20, 2017, t
he 
Review 
hosted a Symposium, 
Perspectives on Racial Justice in the Era of #BlackLivesMatter. 
The event opened with a panel on 
Kibbe v. City of Springfield
, with both attorneys who argued the case at the US Supreme Court. Some of the speakers during the day included Attorney Carl Williams of the ACLU, and Attorney Nicole Austin-Hillery of the Brennan Center in Washington D.C. The day ended with a panel of six speakers answering questions and interacting with the audience. 
October 14, 2016: Gender & Incarceration
Gender & Incarceration
The Western New England Law Review held the Gender & Incarceration Symposium on October 14, 2016.  This event featured an interdisciplinary discussion related to contemporary issues facing incarcerated individuals. We are so very thankful to all the scholars, practitioners, and students who attended the event throughout the course of the day.   Please find the information from the original posting for the event below.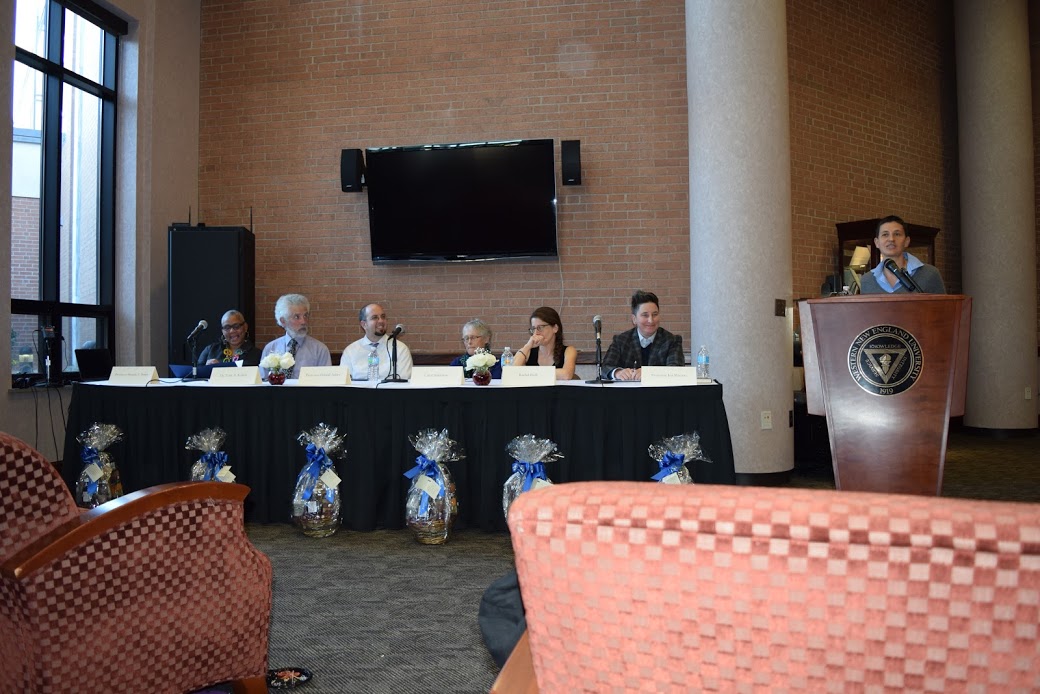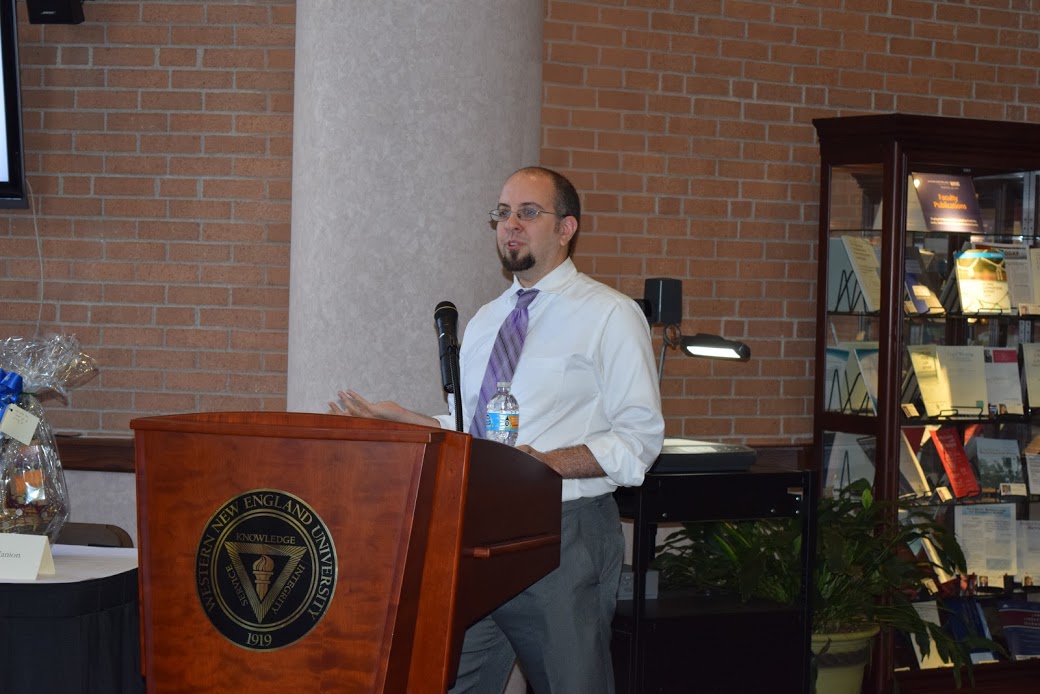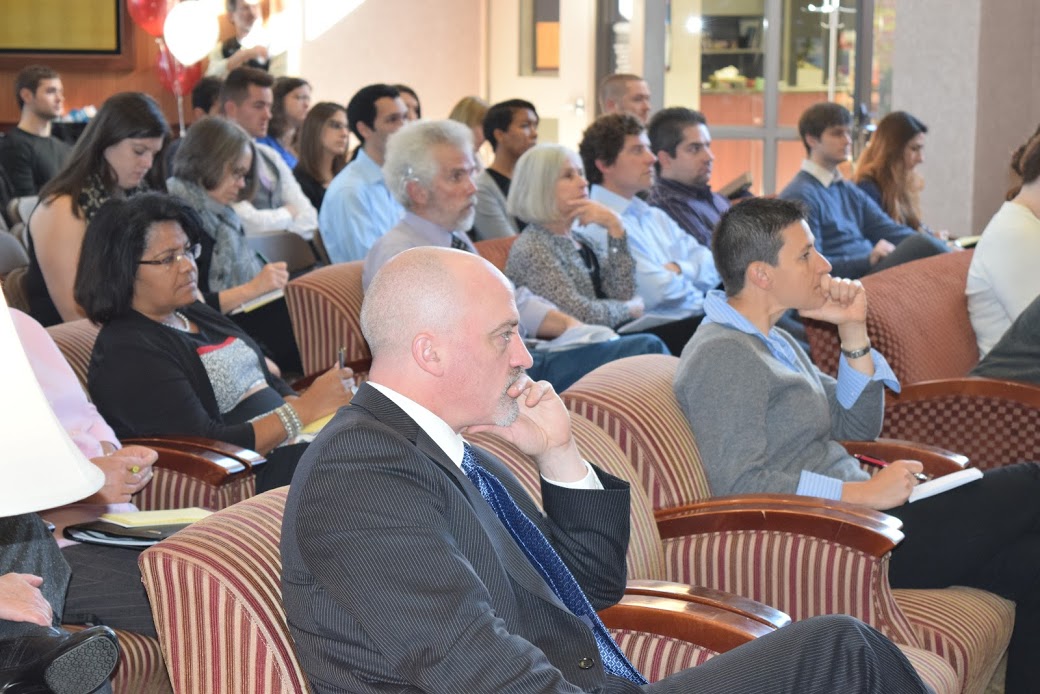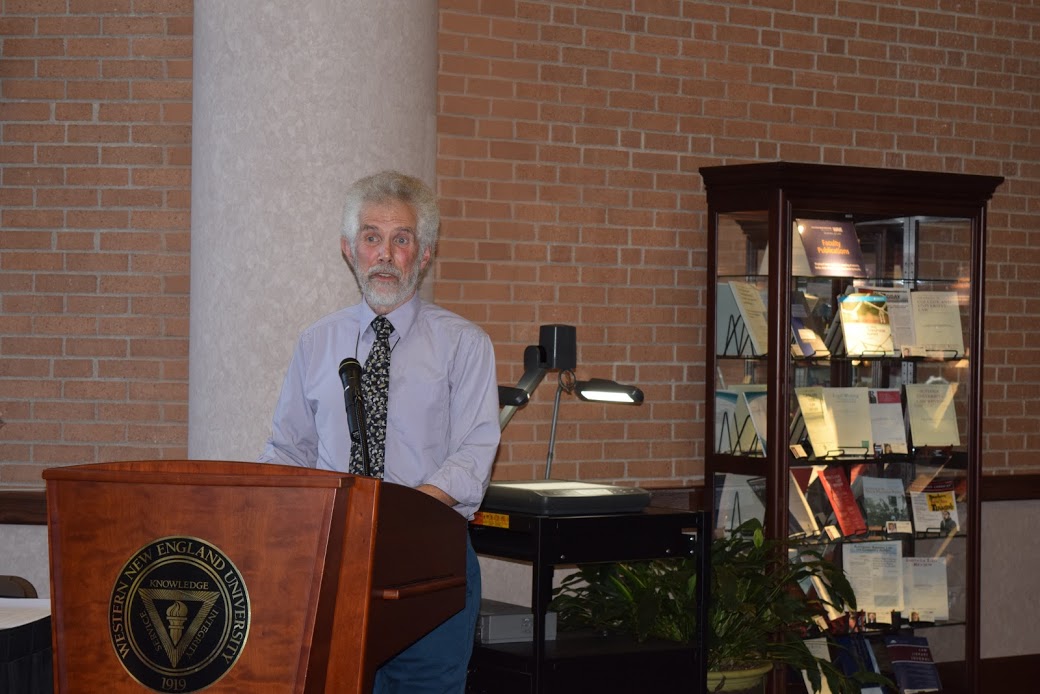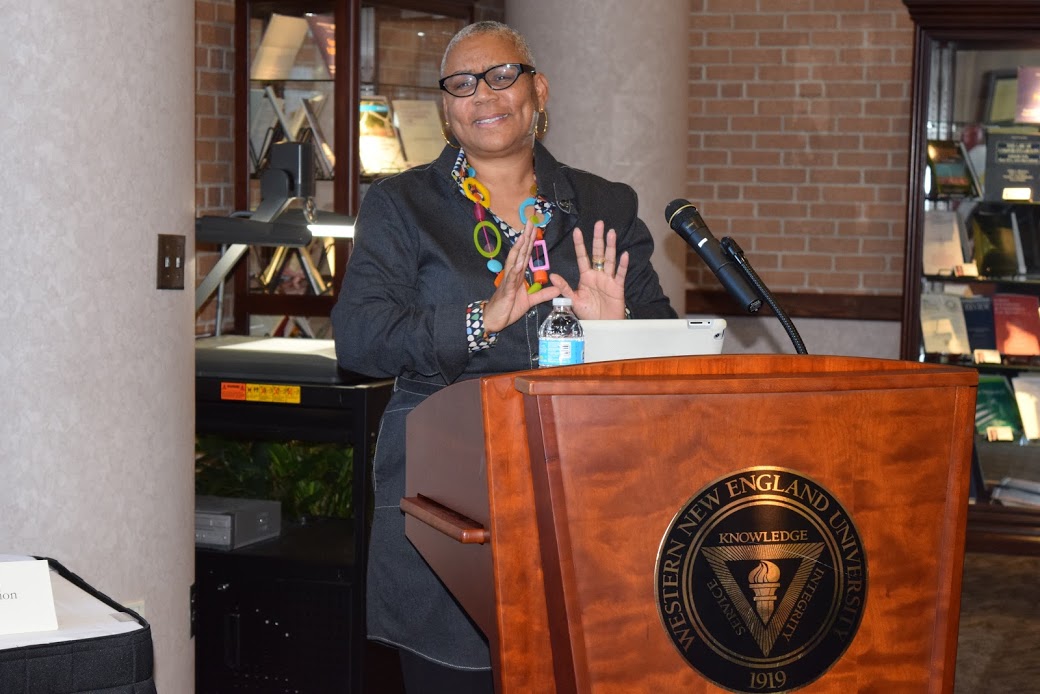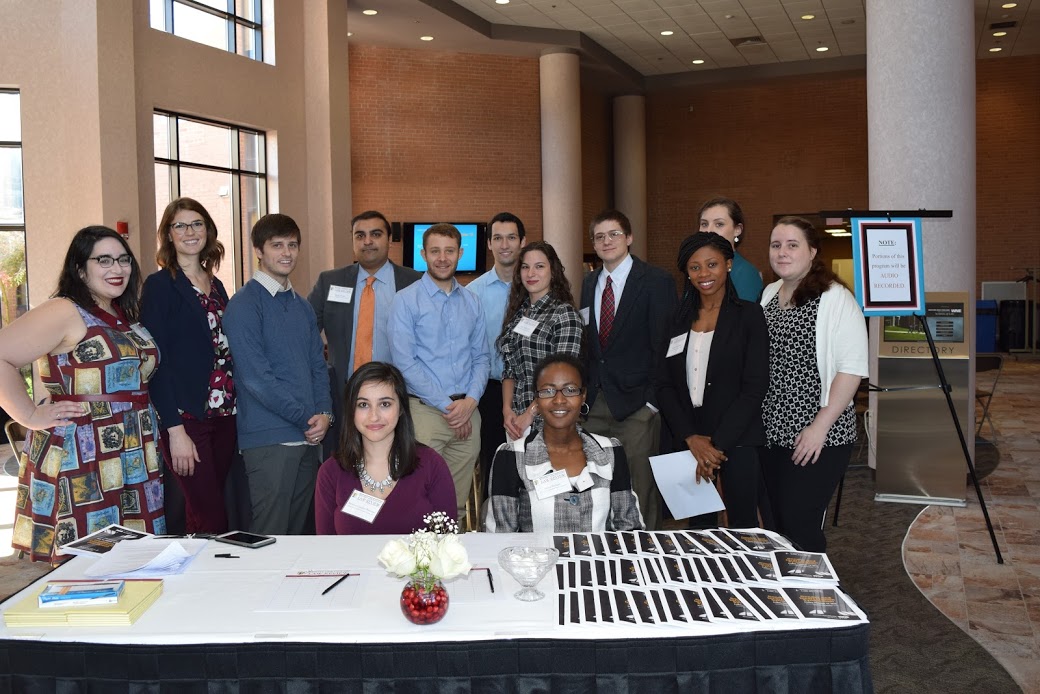 LAW REVIEW SYMPOSIUM, VOLUME 39
GENDER & INCARCERATION
The Western New England Law Review invites you to its Gender & Incarceration Symposium, an interdisciplinary discussion related to contemporary issues facing incarcerated individuals.  Potential topics include sexuality-based segregation, sexual violence, pregnancy, parental rights, and the intersection of race and gender in confinement.
This year's Symposium will be held on October 14, 2016 at the Blake Law Center and is free and open to the public.  RSVP is not necessary to attend but would be appreciated.  If you plan to attend the event, visit our Facebook page or email symposiumeditor.wne@gmail.com. 
View the program flyer.
The schedule for the day is as follows:
Gender & Incarceration Symposium Schedule
TIME                               AUTHOR
12:00 – 12:40                 Professor Jen Manion
12:45 – 1:25                   Rachael Roth
1:30 - 2:10                      Carol Strickman
BREAK (10 MINUTES)
2:20 - 3:00                     Professor Gabriel Arkles
3:05 – 3:45                    Dr. Terry Kupers 
3:50 – 4:30                    Professor Brenda V. Smith
BREAK (10 MINUTES)
4:40 – 5:40                    Panel with all speakers
6:00 – 7:30                    Dinner with alcoholic beverages. 
Symposium Author's Biographies & Presentation Topics
Jen Manion
is Associate Professor of History at Amherst College. Manion is author of Liberty's Prisoners: Carceral Culture in Early America (University of Pennsylvania Press, 2015) which received the inaugural Mary Kelley Best Book Prize from the Society for Historians of the Early American Republic in 2016. Manion is co-editor of Taking Back the Academy: History of Activism, History as Activism (Routledge, 2004) and has also published essays in Signs: Journal of Women in Culture and Society, Journal of the Early Republic, TSQ: Transgender Studies Quarterly, and Radical History Review. 
"Prisons Prior to Mass Incarceration: The Ideological Foundations of Women's Dependency"
Women have been subject to incarceration since 1790 when the nation's first state penitentiary was established. By looking at the wide range of crimes for which women were imprisoned along with how they were treated behind the walls, we can identify patterns that serve as the ideological foundations for women's punishment throughout U.S. history. African American, immigrant, and poor white women were routinely punished for their resourcefulness in finding ways to support themselves in the informal economies of American cities. Punishment was used to discipline these women, not only by forcibly separating them from their families and communities, but also by requiring them to fulfill the domestic functions of the prison and denying them opportunities to develop skills or trades, which were routinely offered to men.
Terry A. Kupers, M.D., M.S.P.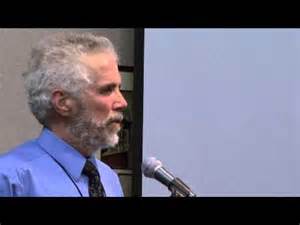 is Institute Professor at The Wright Institute and Distinguished Life Fellow of the American Psychiatric Association. He provides expert testimony in class action litigation regarding the psychological effects of prison conditions including isolated confinement in supermaximum security units, the quality of correctional mental health care, and the effects of sexual abuse in correctional settings.  He is author of Solitary: Supermax Isolation and the Future of Prison Rehabilitation (forthcoming, University of California Press), and Prison Madness: The Mental Health Crisis Behind Bars and What We Must Do About It (1999) and co-editor of Prison Masculinities (2002).  He is a Contributing Editor of Correctional Mental Health Report. He received the 2005 Exemplary Psychiatrist Award from the National Alliance on Mental Illness (NAMI).
Dr. Kuper's talk will begin with a review of gender relations society-wide and how they tend to be exaggerated and inflamed in prison settings.  Domination and abuse are omnipresent in prison, everyone concerned about their station in the dominance hierarchy and nobody feeling safe from abuse.  He will discuss various scenarios such as custodial sexual misconduct where dominance hierarchies based on sex and race come to the fore, and examine ways in which constitutional violations regarding prison conditions, for example prolonged solitary confinement, make these problems worse. 
Rachel Roth
is an independent scholar, consultant, and activist in the Boston area. She is passionate about advancing reproductive justice and alternatives to incarceration. Roth is the author of the book Making Women Pay: The Hidden Costs of Fetal Rights and articles about sterilization abuse and barriers to abortion care and safe childbirth in prison and jail. To reach a broader audience, she also writes op-eds and contributes to MomsRising. Her essay "Names Do Hurt," a critique of mainstream criminal justice terminology written with Victoria Law, has been adopted as a teaching tool by several organizations.
Roth recently co-wrote Breaking Promises: Violations of the Massachusetts Pregnancy Standards and Anti-Shackling Law with the Prison Birth Project and Prisoners' Legal Services as part of a campaign to monitor and advocate for better enforcement of the state's landmark 2014 law. Other projects include the five-year study Reproductive Injustice: The State of Reproductive Health Care for Women in New York State Prisons with the Correctional Association of New York, a shadow report to the United Nations on the shackling of pregnant women, and advocacy campaigns to improve the treatment of pregnant women imprisoned in Maryland and Texas. Roth earned her BA in women's studies at the University of California - Santa Cruz and her PhD in political science at Yale and has taught at Smith College, Washington University, and MIT.
Ms. Roth will give an overview of reproductive justice and describe 1) how prisons and jails undermine reproductive health, rights, and justice for the people they confine, and 2) how mass criminalization and mass imprisonment undermine the prospect for reproductive justice in the United States overall. She will focus on examples from women's prisons and make sure to include issues and advocacy work in Massachusetts.
Gabriel Arkles

is an Associate Teaching Professor at Northeastern University School of Law, where he teaches Legal Research and Writing and Social Justice. His research interests include the intersection of gender, race and disability in criminal law and punishment; the role of lawyers in social movements; and the development of lawyering skills from a social justice perspective. His articles include "Regulating Prison Sexual Violence," "The Prison Rape Elimination Act and the Perpetuation of Sexual Harm," "Safety and Solidarity Across Gender Lines: Rethinking the Segregation of Transgender People in Detention," and "Correcting Race and Gender: Prison Regulation of Social Hierarchy through Dress."
From 2004 to 2010, Professor Arkles practiced at the Sylvia Rivera Law Project as a staff attorney and director of Prisoner Justice Initiatives. While his work at SRLP spanned issues of public benefits, name changes, identity documents, immigration, discrimination and shelter access, his focus was on conditions of confinement for imprisoned trans and gender nonconforming people. Professor Arkles currently volunteers with Black and Pink, an open family of LGBTQ prisoners and "free world" allies who support each other, and he is a candidate for a Master's degree in Disability Studies.
Carol Strickman
is a Senior Staff Attorney at Legal Services for Prisoners With Children.  LSPC is a 38 year old non-profit organization based in San Francisco which advocates for the rights of incarcerated and formerly incarcerated people.  LSPC is a Support Center for legal aid offices in California and also engages in policy advocacy at the state capitol and other legislative and administrative forums.  Carol provides information and trainings to lawyers, social service agencies, advocates, prisoners and their families statewide regarding child custody and visitation.  With other LSPC staff, she teaches family law classes in prisons and writes manuals about family law and other topics.  She currently represents prisoners in solitary confinement in the landmark federal class action suit Ashker v. Governor.   Before joining LSPC, Carol represented state prisoners in their criminal appeals, practiced family law, and litigated police misconduct cases.  She is a 1977 graduate of UC Berkeley School of Law and is a member of the National Lawyers Guild.
Brenda V. Smith
is a tenured professor at American University, Washington College of Law.  Prof. Smith is Co-Director of the Community Economic Development Law Clinic and teaches a year-long  upper level writing seminar, Women, Crime and the Law.  She is Project Director and Founder of the Project on Addressing Prison Rape and the President of Smith Consulting.   In November, 2003, Professor Smith was appointed to the National Prison Rape Elimination Commission by the United States House of Representatives Minority Leader, Nancy Pelosi (D. CA) in 2003 and appointed to the Advisory Committee on Women's Services by the Substance Abuse and Mental Health Services Administration in 2015. Professor Smith is a widely consulted expert on issues at the intersection of gender, crime, class and sexuality.  She is widely published and received the Emmalee C. Godsey Research Award for her scholarship.  Published works include  Battering Forgiveness and Redemption, Uncomfortable Places, Close Spaces: Theorizing Female Correctional Officers' Sexual Interactions with Men and Boys in Custody,  Boys, Rape and Masculinity,  After Dothard: Female Correctional Workers and the Challenge to Employment Law and Sexual Abuse of Women in Prison: A Modern Corollary of Slavery.  Recent speaking engagements include the 2016 McClure Lecture at the University of Mississippi and The Convening on Women and Girls in the Criminal Justice System in 2015 at the White House.  Professor Smith was awarded the Kellogg National Leadership Fellowship in 1993 and inducted into the D.C. Women's Hall of Fame in 1998 for her work on behalf of low-income women and children.