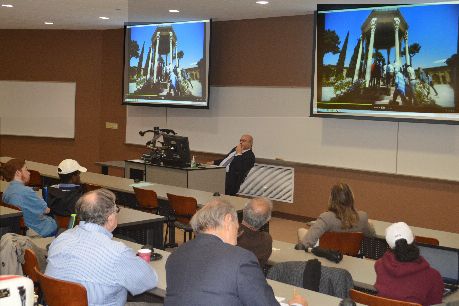 Dr. Saeed Ghahramani, dean of the College of Arts and Sciences and a professor of Mathematics at Western New England University, recently gave a presentation on the culture of Iran to students, faculty,and staff in the Center for Science and Pharmacy.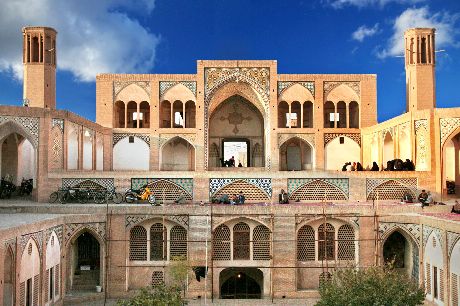 The presentation, titled "A Snapshot of Iran," included a movie that showing Iran's  cultural and religious diversity, as well as the technological advancements in nanotechnology made there.
"Iran has a rich Persian history, but has modernized rapidly," said Ghahramani. The movie showed urban cities alongside deserts, a collection of mosques, churches, Jewish temples, and modern windmills and irrigation systems that have been in place for thousands of years.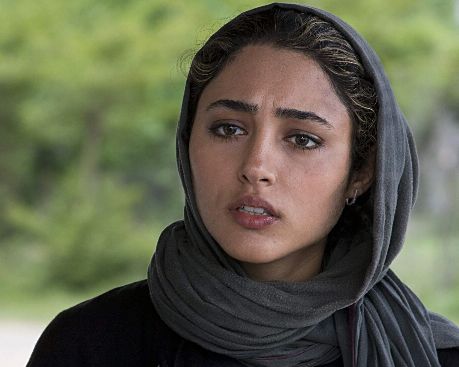 After the movie, Dr. Ghahramani shared a slideshow of photos he took in Iran along with entertaining, eye-opening lessons, and quaint anecdotes. He showed the differences in the way people of various social classes live in Iran. He talked about the recent dress codes for women and the way they respond to it. He showed pictures of his alma mater and told stories of his childhood and college days growing up in Iran.
The presentation was very well attended. Students, faculty, and staff filled the lecture hall and were engaged in the presentation. Dr. Ghahramani encouraged attendees to learn more about Iranian culture and look past stereotypes to see the passionate and open-minded people Iranians are.