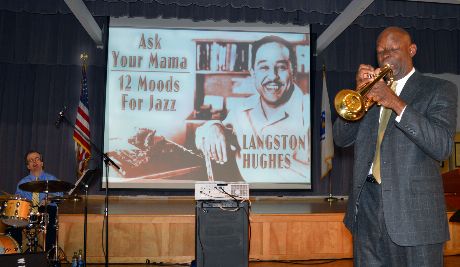 As a part of Western New England University's Black History Month celebrations, the United and Mutually Equal (U & ME) organization and the Office of Diversity Programs and Services hosted The Langston Hughes Project on the evening of February 29th.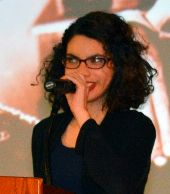 The presentation used Jazz as a backdrop, highlighting social and civil rights issues as presented in the poems of Langston Hughes, an American poet, social activist, novelist, playwright, and columnist. 
The tone was set by the music of trumpeter Ron McCurdy, who performed his multimedia concert of Langston Hughes's kaleidoscopic jazz poem suite.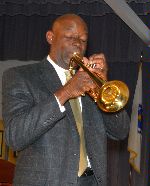 Sophomore English major Gina Lanzano said "The decision to honor Langston Hughes was simply because Langston Hughes is not one of the people Americans often think of when they think of social justice activists. We wanted to feature some of the lesser known African American historical figures." Hughes used his art as a form of protest and gave a voice to the social ills of his time.
"As part of an educational institution, students should be well rounded and understand our collective history," states Lanzano who encourages students to attend this type of event while reiterating Edmund Burke's cautionary words, "Those who don't know history are destined to repeat it."