Western New England University Professor of Computer Science and Information Technology Dr. Heidi Ellis is now a finalist in the Red Hat Women in Open Source Awards. This award recognizes outstanding efforts to foster collaboration among the open source software community, and encourages women to get involved in open source. Red Hat judges have narrowed down more than 60 nominations to 5 finalists for its prestigious Women in Open Source Award.
"I am honored to have been chosen as a finalist for Red Hat's Women in Open Source Award," says Dr. Ellis, "I appreciate the opportunity to encourage more women and especially students to participate in open source communities."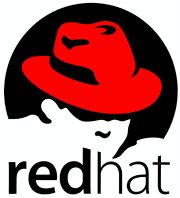 Dr. Ellis began her involvement with open source in 2006 when she and two students helped modify the Sahana Disaster Management System. This experience showed her the potential of Humanitarian Free and Open Source Software (HFOSS) to allow students to learn in a professional environment while helping people. She has supported student contributions to HFOSS projects like OpenMRS, the Spatial-Temporal Modeling System, and Sahana.
Ellis is a founding member of Foss2Serve, an initiative with the goal of increasing student participation in HFOSS projects by increasing the number of professors who understand open source development. She is a co-maintainer of GNOME MouseTrap, an application for users with disabilities. She was the project coordinator for a GNOME Accessibility project in the 2011 and 2012 Open Source days at the Grace Hopper Celebration of Women in Computing.
Red Hat, Inc. is the world's leading provider of open source solutions. For more information about Red Hat Women in Open Source Award visit the Red Hat website at https://www.redhat.com/en/about/women-in-open-source. Winners will be announced at the Red Hat Summit in June 2016.