Employers as Partners
Partners
Western New England University values the relationship between students, alumni, and employers. The Kevin S. and Sandra E. Delbridge Career Center offers many resources and services to help students seeking jobs and employers seeking job candidates.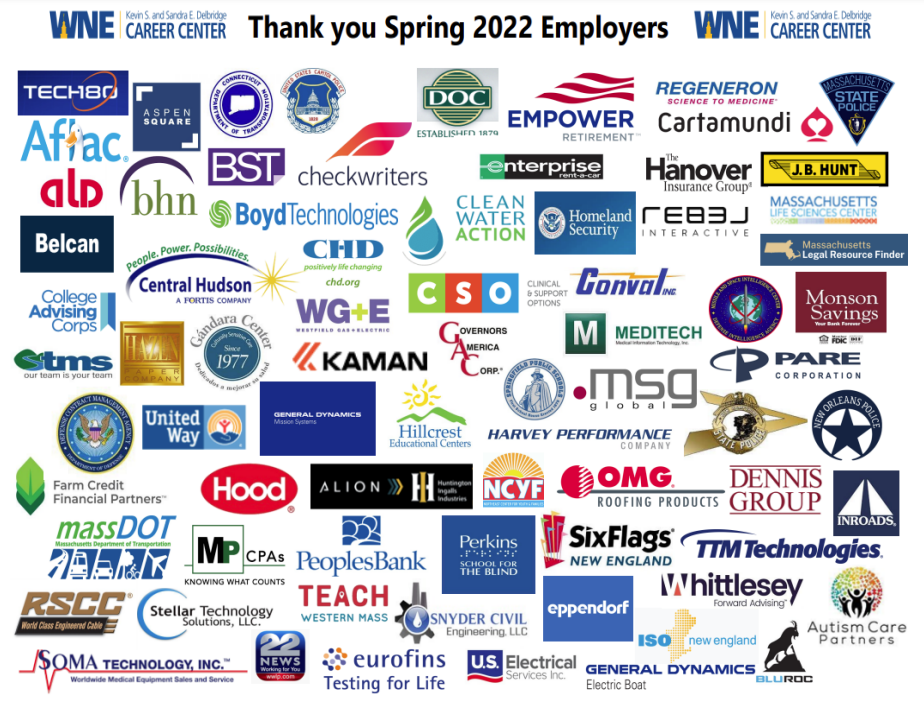 Promote your organization and opportunities to Western New England University students and alumni in the following ways through our Campus Recruiting Program. Contact Tina Robertson, Assistant Director, Employer Outreach, for more information.
The Delbridge Career Center would like to thank our Employer Partners for participating in the Spring 2022 Campus Recruiting program. We look forward to the fall semester.
For more information regarding posting positions, our On-Campus Recruiting program, or connecting with Western New England University candidates, please contact Tina Robertson, Assistant Director of Employer Outreach.
Thank you for sharing your employment and internship opportunities with Western New England University. We value your partnership and appreciate your willingness to provide valuable experiences for our students and alumni throughout their career journey.